The EXPERT WEAVERS of the finest CASHMERE SCARVES
Our cashmere scarves have been cradted by the master weavers at Lanificio Arca, a 70 year old company based in Tuscany. They have been weaving the finest natural yarns into fabrics since Cino Cini started his company in 1947. Social responsibility is in the family Cini DNA and they have been instrumental in supporting the realisation of Crafted Society.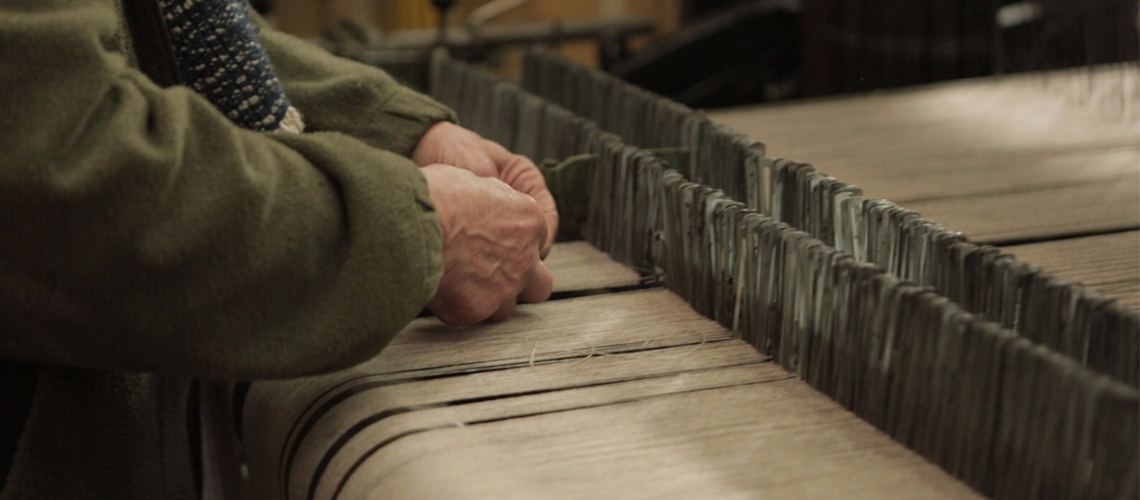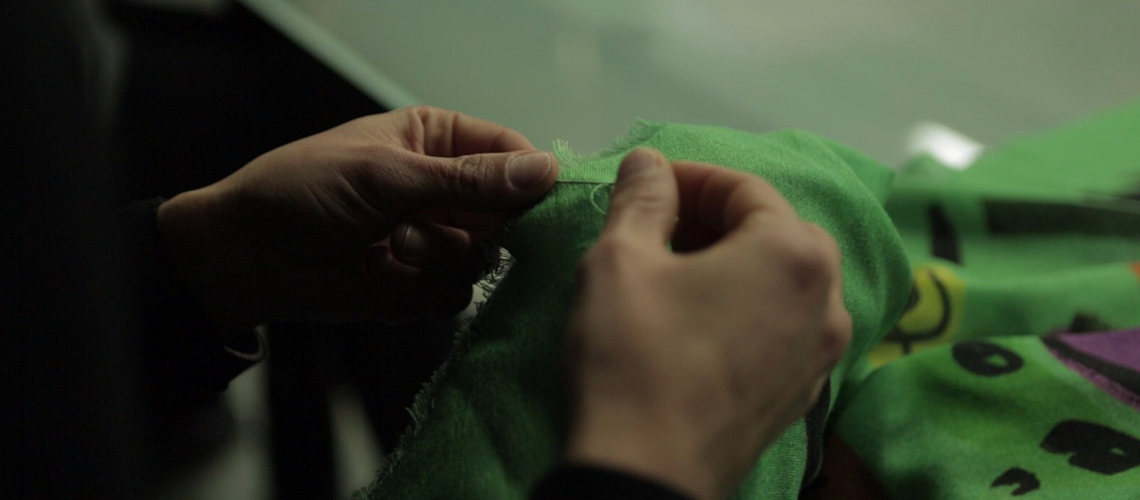 "We work every day to ensure the vision which my grandfather set out with more than 70 years ago is continued for generations to come. We do not cut any corners in our pursuit of excellence and the highest quality known to us here in Tuscany." -Marco Cini
Cino had such a passion and desire for his CRAFT to be continued, he passed his knowledge down to his son Fabrizio. Fabrizio followed in true Cini tradition and intuitively educated the next generation of Cini's on the art of weaving the finest cashmere yarns. Today, Lanificio Arca is led by Cini's two grandsons and brothers; Marco and Andrea.
The BROTHERS continue to use age-old techniques and antique mechanical looms to weave their exclusive fabrics. Lanificio Arca expertly crafts finished scarves, capes, throws and homeware for many of the leading luxury brands and finest hotels, around the world. The company has more than 30 artisans on staff, and some like Bruna & Albertina Benigni, Roberta Belli and Aldo Barni have been consistently delivering their craft for more than 45+years at the family run company. The Cini's are strong supporters of "Keeping the Crafts Alive" and passing on knowledge to the next generation of artisans. Their most recent apprentice, Alessandra Bongi, has been perfecting her craft at Cini's atelier for the past 20 years.
ALDO BARNI is Lanificio Arca's loom expert. The master weaver can hear through the sound of 25 looms operating at the same time. He is known by many as the loom doctor and his unique ear can not only detect if a loom has a problem, but also, which loom and where the exact problem occurs.
We are proud to partner with Marco and his team and in doing so we co-brand all of our products with the name of the makers;
CRAFTED SOCIETY by LANIFICIO ARCA