ROGER SELDEN: World renowned ARTIST
The artwork on our Cashmere & Silk scarves has been designed by the American painter, sculptor and author; Roger Selden. We commissioned SELDEN to create the artwork exclusively for CRAFTED SOCIETY and it has been expertly hand printed to create a stunning, limited edition, capsule of 5 unique individual colours. Each colour is limited in production to 250 pieces.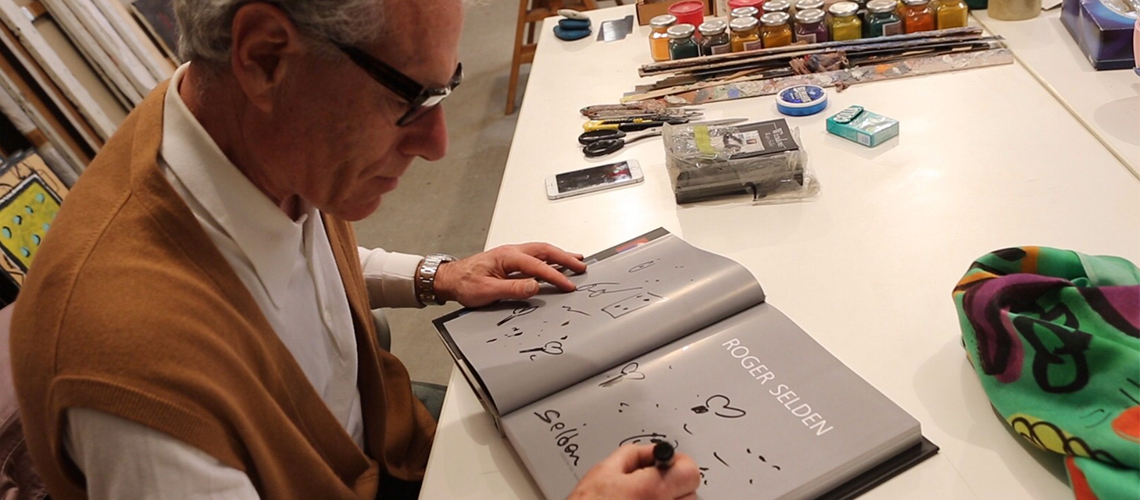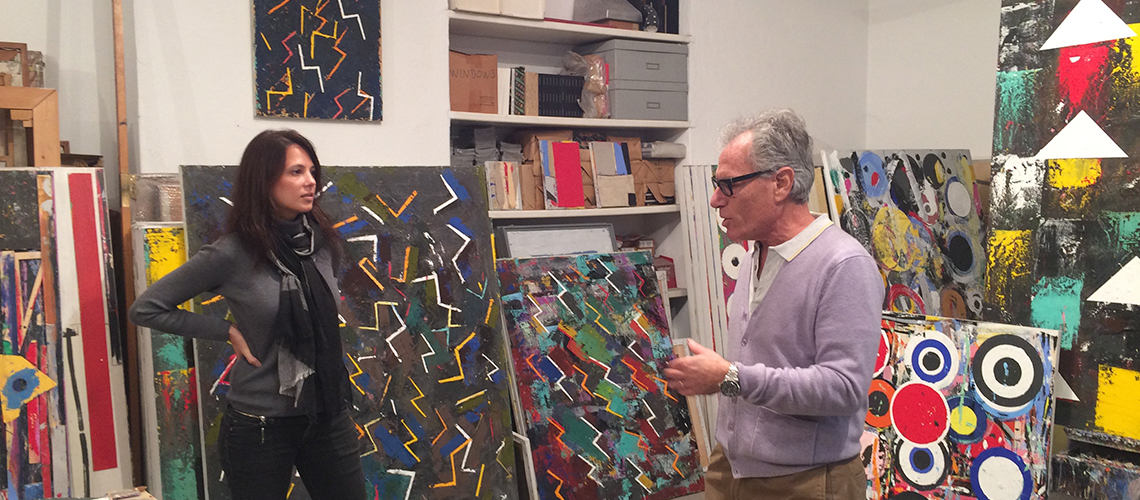 "The artisan is the artist's third hand. With the collaboration of the master printer, ceramist, glassmaker, metalworker, woodworker etc. the artist is able to live his creative dream. This is why I am more than happy to support the important project of Crafted Society." - Roger Selden
Born in New York in 1945, Selden studied art at the Brooklyn Museum from 1957 to 1962. He then attended Temple University Tyler School of Fine Arts in Philadelphia where he received his BFA in 1966. During the summer of 1964 he studied in paris with Antonio Frasconi and George McNeil. From 1966 to 1968 he attended the Tyler School of Fine Arts Rome Italy where he received his MFA in 1968. Since 1971, Selden, in collaboration with Renato and Giorgio Cardazzo of the Naviglio Gallery in Milano, Italy, has had more than 100 one man shows around the world, he has also had one man shows in the most important art fairs such as Art Basel, Fiac Paris, Arte Fiera Bologna, Chicago Art Fair, Arco Madrid, Art Cologne, Art Forum Zurich.
Roger Selden lives and works in Milan and New York.
"We are delighted to partner with Roger. An ultimate maestro of his artistic craft who has an incredible eye for detail. He has been a true partner in our artistic direction for the collection, and a real gentleman. He was a real pleasure to work with."
Lise Bonnet - Creative Director; Crafted Society
5% from all sales of the Selden-designed scarves is donated to Rogers' chosen charity organisation called Inter Campus. Inter Campus was founded in 1997 by his good friends, the family Moratti and acts as the social responsibility arm of the world famous football club Inter Milan.