FITTING ROOM
YOUR PRIVATE SHOPPING "Fitting room", Prinsengracht 475h, 1016HP Amsterdam, The Netherlands
Our Fitting Room is conveniently housed on the ground floor of a monumental property on the famous Prinsengracht. The Fitting Room is our living room for the brand which showcases all of our products and will welcome you with a friendly smile. BOOK your private SHOPPING experience here. For your private session email us to fix a time, solely dedicated to YOU. 
fittingroom@craftedsociety.com
You can touch (yes we allow this), try-on and get to know our brand up close and personal before ordering via www.craftedsociety.com
- you may even be greeted by one of our founders.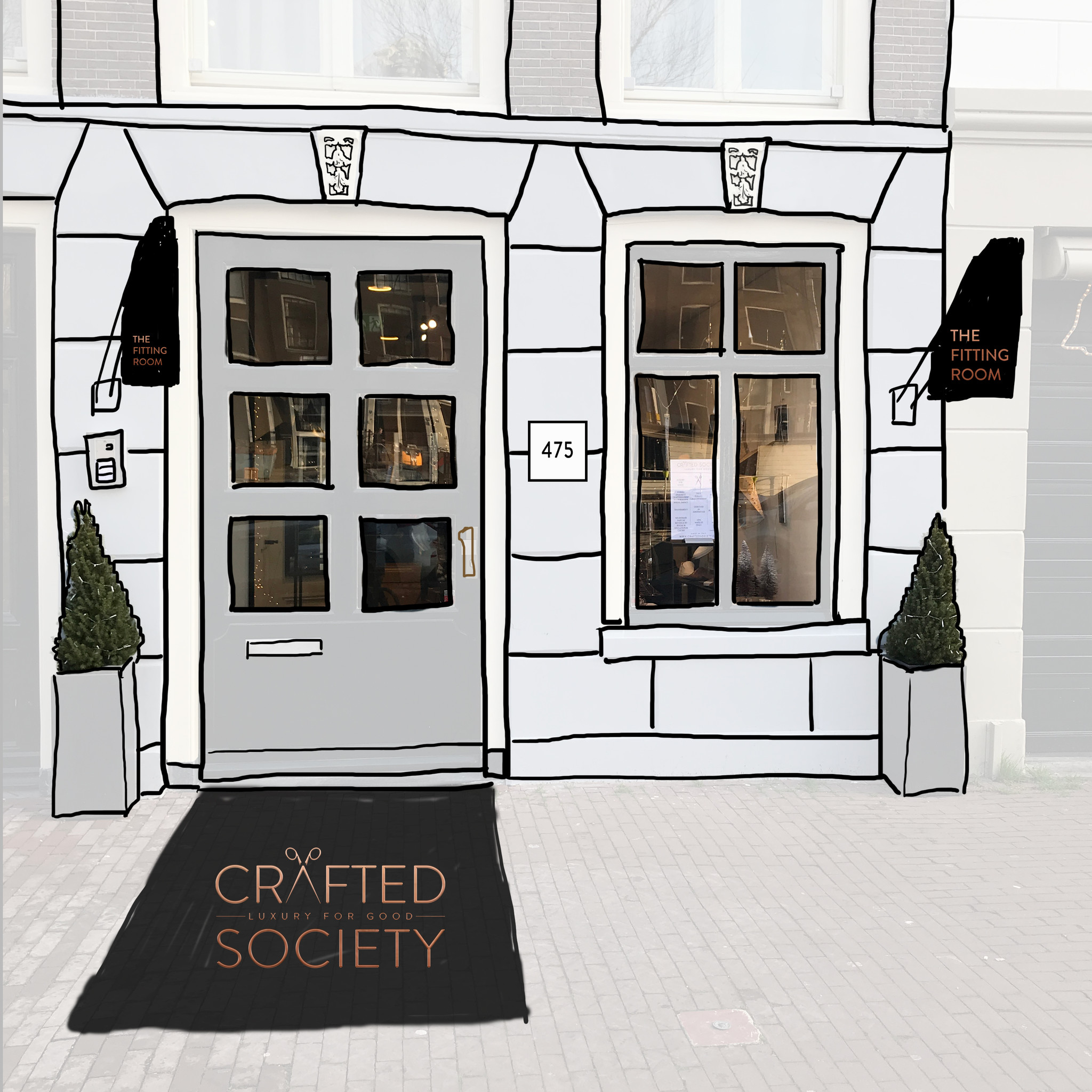 Stop by and say hello!
We are sandwiched between the Runstraat and Berenstraat on the Anne Frank House side of the canal. If you are visiting Amsterdam and would like to make an appointment outside of opening hours please email us at:
fittingroom@craftedsociety.com
There is always fresh ground coffee and exotic tea available from our partner www.nobletree.nl
OPEN most days: 12:00hrs - 18:00hrs