a CORDWAINER is more commonly known as a SHOE-MAKER
For our sneakers we partnered with the family owned company; IFG Srl from Corridonia in the Marche region of Italy. The IFG artisans are lead by Mario, a cordwainer (shoemaker) with more than 40 years of shoe making expertise, and his son Giacomo. Once being an apprentice himself, Mario developed a programme to train young aspiring shoemakers. He enlisted the help of two retired master cordwainers, and set up a tutoring programme to ensure the trainees, one day, become masters themselves. Trained by his father Mario, Giacomo decided to step fully into his fathers footsteps by taking over the company a few years ago to ensure the Grassetti shoe making legacy is continued.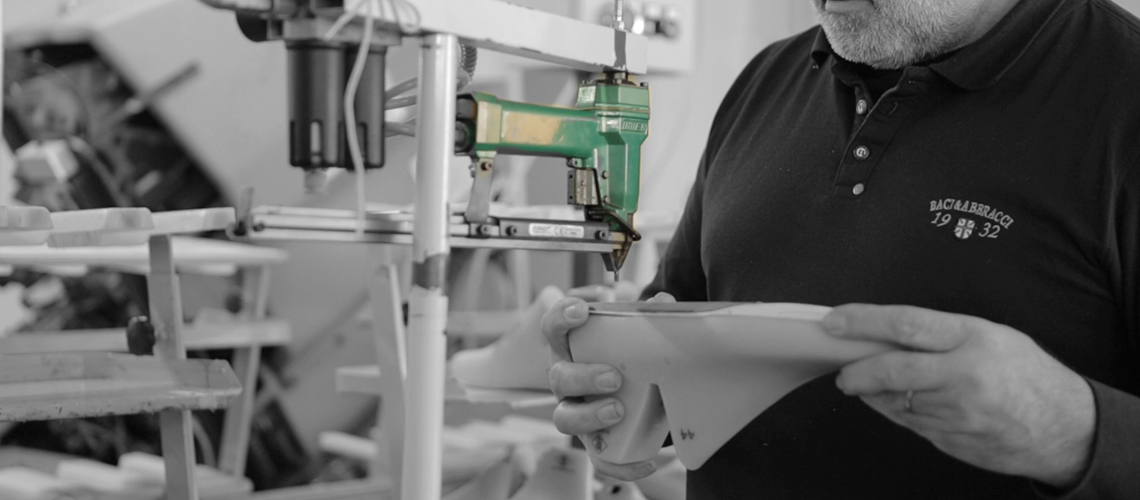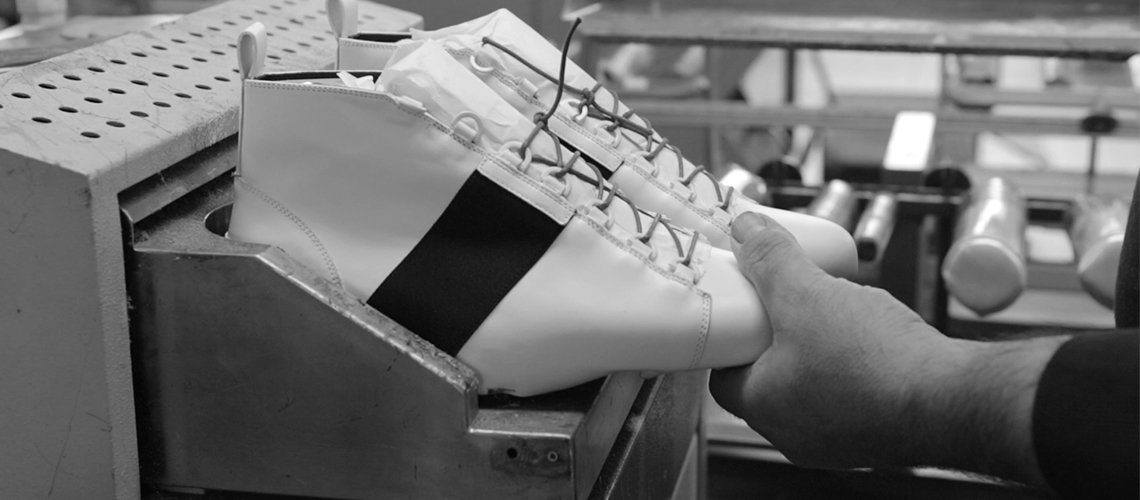 "I have always had a passion for creating beautiful hand-crafted shoes. Today, more than ever, there is a real need to continue passing this knowledge on before it is LOST forever."
Mario Grassetti
MARIO AND GIACOMO expertly craft footwear for some of the leading luxury houses on the planet. They work tirelessly for their community and share our common goal to keep the crafts alive by continuing to practice their CRAFT while incorporating a social and ethical approach towards their workforce.
Father and Son are very proud of their country and have a compassionate approach towards many of the challenges facing Italy today. As passionate supporters of the local community, they have also embraced the migrant crisis affecting Italy, by personally supporting education and employment opportunities for refugees who have gained legal status in Italy, at their family run business.
We are proud to partner with Mario and Giacomo which is why every shoe is co-branded with the name of the master shoemakers: 
CRAFTED SOCIETY by IFG - Impresa Famigliare Grassetti
READ THEIR FULL STORY HERE: