BAGS AND LEATHER GOODS MAKERS
For our bags and leather goods we partnered with the Artisans at ALES PELLETTERIE from Tolentino in the Marche region of Italy. ALES was born from the knowledge of Mestieri D'arte by highly skilled maestri artigiani/ master leather artisans : They formed a new reality and much like Crafted Society, decided to challenge convention. Style, tradition and technology blend themselves to create high quality products with exquisite functional character. Inspired by the global aesthetics of modern and sustainable materials, they transmit deisgn and creative direction into "Life Instruments" and ultimate objects of beauty. They know only one way, which in Sauro's opinion is the only way to create a wide range of lasting and timeless items through commitment and preservation of ultimate craftsmanship.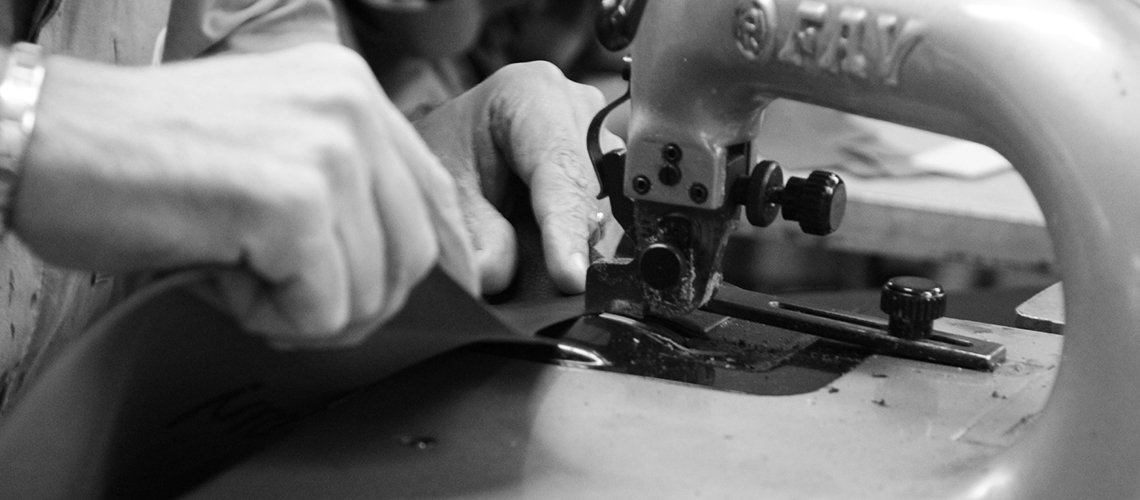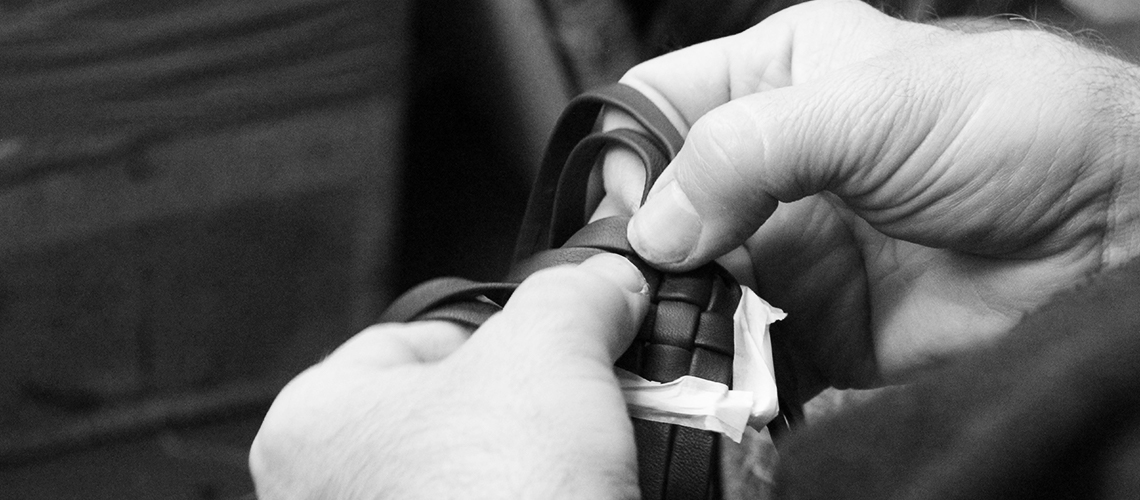 A.L.E.S. Pelletterie is a modern example of how craftsmanship and social responsibility can go hand in hand.
After the devastating earthquake of central Italy in October 2016, they created the #artisans4artisans community support programme.
ALES PELLETTERIE was founded 25years ago in Tolentino, Marche - Italy, by Alessandro, Lanfranco, Edoardo and Sauro with a vision to produce high quality, artisanal leather goods. They pride themselves on their ability to fuse form with function which has seen them handcrafting leather goods for some of the most globally recognised luxury brands for the past almost three decades.
The master artisan handling all workshop activity is Sauro. His sense of fun and humour is infectious and he leads the team through his inspirational addiction towards excellence & craftsmanship. There is not one product produced at ALES which doesn't pass by his strict eye for quality and he is not afraid to reject a product if it does not meet his high standards. For this he is commonly referred to as The Controller - and we are delighted to have such high standards vetting each and every one of the bags and small leather goods we produce with him.
Upon our first visit to Ales in 2016, we saw first hand the compassion and social responsibility values central to this small workshop's heart. In October 2016, central Italy suffered from a devastating earthquake with it's epicentre not far from the idyllic Marche commune of Tolentino. The quake brought widespread destruction to the region with many schools, public buildings and commercial properties completely wiped out.
Walking around the workshop floor with one of the founders Edoardo in November 2016, we noticed that two thirds of the artisans were wearing red aprons and one third were wearing blue aprons. This immediately caught the attention of our founder Martin, a passionate football fan, who originates from a British town close to Liverpool. The similarities were uncanny. He immediately asked why that was. The answer proved that ALES was going to be the right partner for us.
The Artisans in red were employees of ALES. The ones in blue were from a competitor workshop. This was intriguing to us so we dived a little deeper. One of ALES's competitor workshop lost its place of work in the earthquake so they decided to donate one third of their own so that their fellow artisans could continue to produce and provide a livelihood for their families and provide support to their local community. Putting purpose over profit was so inspiring to see and it is so true that there is no better resilience for a disaster situation than the locals residing within the actual community. We saw first hand how the #artisans4artisans movement was in fact a reality.
Through our Luxury for GOOD™ 1% fund our bags and leather goods will go someway towards carrying the community in Tolentino, as well as other communities around the world.
We are proud to partner with Sauro, Edoardo & the team at ALES which is why every bag is co-branded with the name of the master leathergoods makers: 
CRAFTED SOCIETY by ALES